Fri 26 Feb, 2010
Every time I see Nozomi on Shemale Japan, I feel like she's looking at me with sad eyes. Even when her cock is hard and bursting out of her black panties, she has sad eyes, so I know it's all a rouse!
Nozomi is another well-known AV actress in Japan. She is nick-named `The Queen of Osaka` because allegedly she is also the most bankable escorts working in Osaka now although Nozomi is originally from Kyoto. Attracted by the glamour of the show business, she left for Osaka and became a performer/dancer at a famous show pub before working in films and escort services.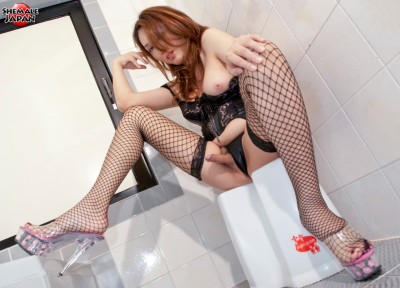 CLICK HERE TO GET MORE OF JAPANESE SHEMALE NOZOMI!

Leave a Reply