Thu 7 Apr, 2011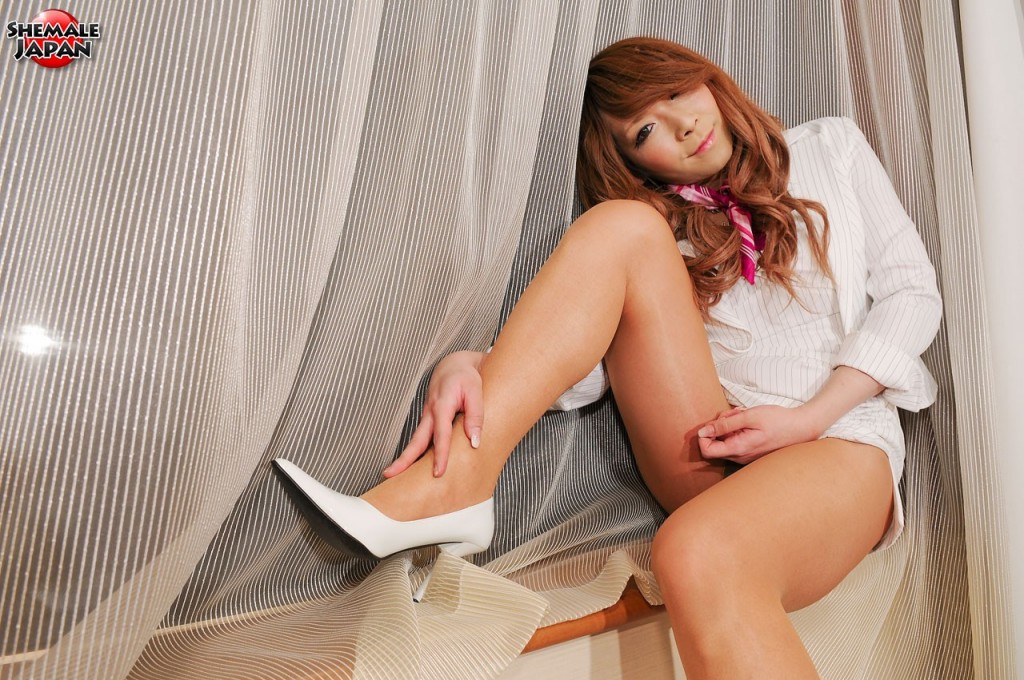 Lovely newhalf Fuuka Hanasaki returns to Shemale Japan. She looks a bit like a slutty flight attendant. What do you think? Well, whoever she's dressed as…I love it! Especially when she tears her pantyhose to reveal that hard cock of hers! From Kanagawa, Fuuka was actually a professional male model before she transitioned. That's why she's so comfortable and sexy in front of the camera!
She chose Shemale Japan to make her media debut, so be sure to check her out.
CLICK HERE TO JOIN THE MILE HIGH CLUB WITH FLIGHT ATTENDANT NEWHALF FUUKA!