Fri 21 May, 2010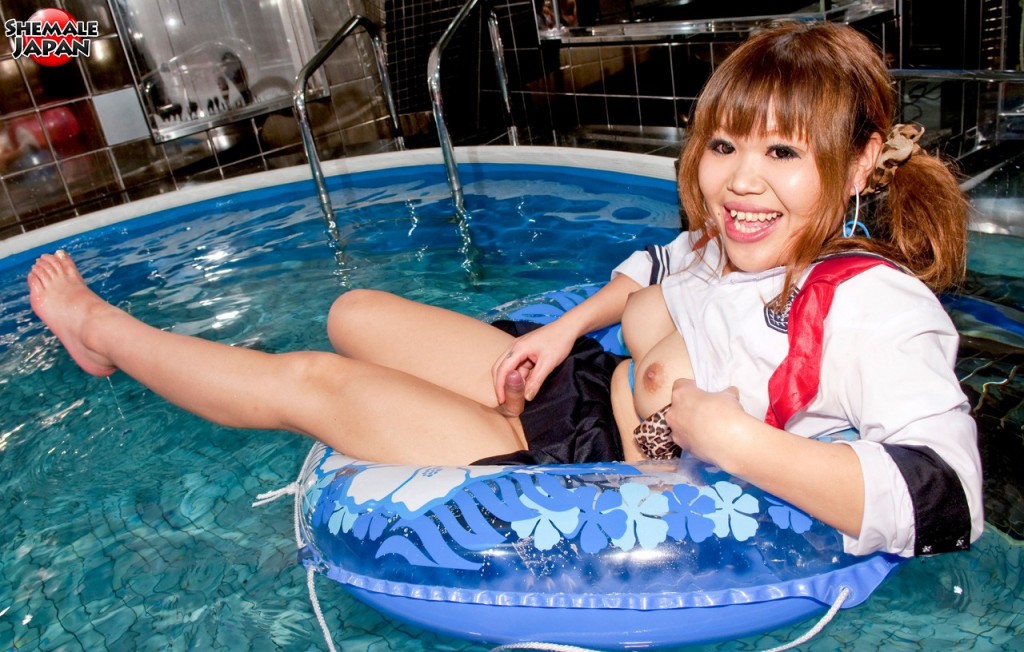 How about some poolside fun with busty newhalf Rifana? She's one of our newest girls on Shemale Japan and honestly I'm happy to see a curvy girl like her on the site.
Rifana is into men who have rock solid bodies and close-cropped stubby hair. With such a cute smile, she confessed, "I love seeing the shock on the men's faces when they first found out about the meat between my legs when we were already in bed. They had no clue when they picked me up at the clubs earlier that I was a newhalf."
Rifana is castrated but she still enjoys sex especially topping! She said that seeing a man enjoying being ass-fucked by her cock always gets her aroused and makes her want to pound him even harder.
CLICK HERE TO LATHER UP CURVY NEWHALF RIFANA!