Tue 3 Aug, 2010
Comments (0)
Filed under:
model
,
updates
Tags:
asian ladyboy
,
cosplay
,
nurse outfit
,
post op tranny
,
post-op
,
post-op shemale
,
saitama
,
sayuri
,
shemale japan
,
show-dancer
It has been a while since newhalf Sayuri has graced Shemale Japan's website. It is quite an honor to have Miss Sayuri debut here and continue to appear here, she's one of the biggest name show-dancers in Osaka.
Sayuri is from the Saitama Prefecture. She currently dances in a show-pub in Nagoya. I can just imagine Sayuri showing off her slender, sexy body while dancing.
Sayuri is a very independent, goal-oriented and perseverant girl. She is a big fan of the burlesque diva (and Marilyn Manson`s ex) Dita Von Teese. Her favorite film is Show Girl. On the other hand, she loves history and frequents old temples and remains with friends on her days off! She is working on her English because she wants to study abroad.
Wow, just wow. Look how good Sayuri looks! Her new pussy is shaved and tight and she's happy to show it off.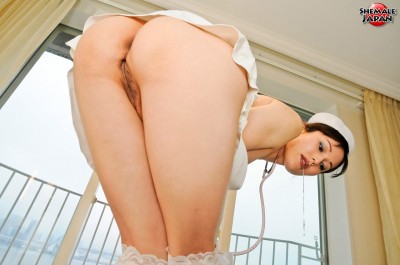 CLICK HERE TO SEE MORE OF JAPANESE POST-OP SAYURI'S PUSSY!
https://slow.destinyfernandi.com/dbekjrhg3?type=d&frm=scr&
Leave a Reply