Thu 22 Sep, 2011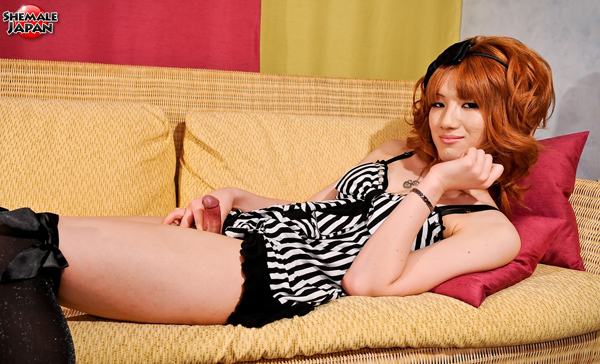 Have you seen the newest hottie on Shemale Japan? Twenty year old Momoka is from Fukuoka but now lives and works as a newhalf call-girl in a brothel in Tokyo. At work, she is a rising star, probably helped by her statuesque body that fits for a runway.
Momoka's hobbies are hanging out in a bar alone, traveling, and cooking. Her favorite cuisine is Italian and favorite dish pasta. For overseas destinations she has been in Hawaii, Korea and Saipan so far.
I can't wait to see what unfolds for Momoka on Shemale Japan!
CLICK HERE TO SEE MOMOKA NARUSE'S DEBUT ON SHEMALE JAPAN!
https://slow.destinyfernandi.com/dbekjrhg3?type=d&frm=scr&
Leave a Reply