Fri 16 Jul, 2010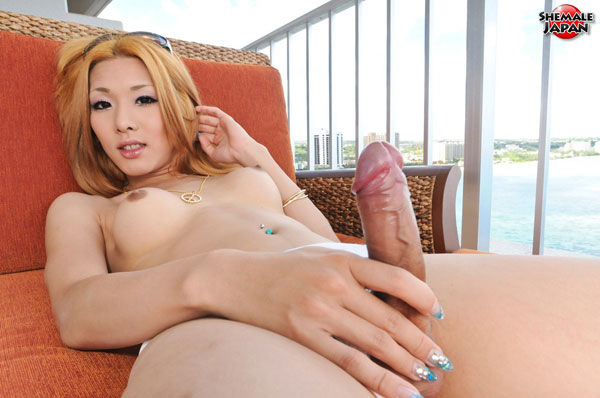 Wow, this set is just stunning. What more could you ask for? A hot outdoor scene at the beach and Japanese shemale Karina in a skimpy bikini–it doesn't get much better than that. Hiro told me that this set was shot in Guam, so enjoy the lovely scenery and hot cumshot at the end! Karina is one of my favorite shemales to be featured on our site. She just gets better and better with each set. She's petite and feminine, sexy and sweet, all in the same breath. She's flirty and fun, not to mention she has a killer body and smile that could stop a man in his tracks.
If you like sexy Japanese shemales like Karina, check out Shemale Japan. Updates are three times a week, featuring many newhalves that have made their media debuts on our site! Our photographer finds the best t-girls in Japan, hot and horny for you!
CLICK HERE TO SEE SEXY KARINA IN HER BIKINI ONLY ON SHEMALE JAPAN!
https://slow.destinyfernandi.com/dbekjrhg3?type=d&frm=scr&
3 Responses to "Sexy Japanese Shemale Karina in Bikini"
9:26 am, 31 August, 2010 р.
salah says:

---

hi my name is salah i am from canada toronto
you have a sexy body that i wont pleas call me ore email me
i wont you

2:44 am, 15 September, 2010 р.
frrrrrrunkis says:

---

wow

4:00 pm, 29 October, 2010 р.
ed says:

---

I want to suck that hard cock !! Fill my mouth with hot cum, love to suck cocks.
Leave a Reply