Thu 1 Jul, 2010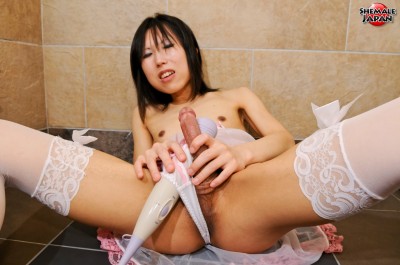 Wow, look at that cock of hers. It's almost as long as that massager Japanese shemale Setsuna is using on herself! Setsuna is our newest addition to Shemale Japan and guys are going nuts over her. It's plain to see why—Setsuna might look homely and cute, but she's a freak between the sheets. This newhalf has a long cock and it just grows and grows when she uses her massager on it.
This is the media debut photo-shoot for Setsuna, a 25 year old newhalf `office lady` working at a mainstream business. She had her balls taken out in 2008, and has been taking hormones for about a year and half.
If you like hot and horny Japanese newhalves, you'll love Shemale Japan.
CLICK HERE TO SEE SETSUNA'S BIG DICK ON SHEMALE JAPAN!
https://slow.destinyfernandi.com/dbekjrhg3?type=d&frm=scr&
Leave a Reply