Wed 2 Mar, 2011
Twenty-six year old night-club DJ Mai just started cross-dressing recently. Mai used to be attracted to women but since cross-dressing she has been fancying men as well. Since her debut on Shemale Japan in 2010, she's changed her appearance a lot since then. It seems she's traded in her DJ equipment for a riding crop and some fishnet stockings!
Newhalf Mai Ayase is not one of the newest model on Shemale Japan, but she definitely proves that she has staying power on the site. Her popularity has even grown since her latest makeover!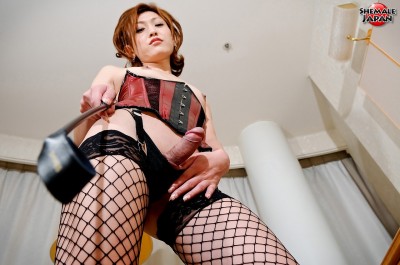 CLICK HERE TO LET NEWHALF MAI GIVE YOU A GOOD SPANKING!
https://slow.destinyfernandi.com/dbekjrhg3?type=d&frm=scr&
One Response to "Newhalf Mai Ayase Loves Control"
12:29 pm, 30 June, 2011 р.
poo says:

---

sogay!
Leave a Reply