Mon 23 Aug, 2010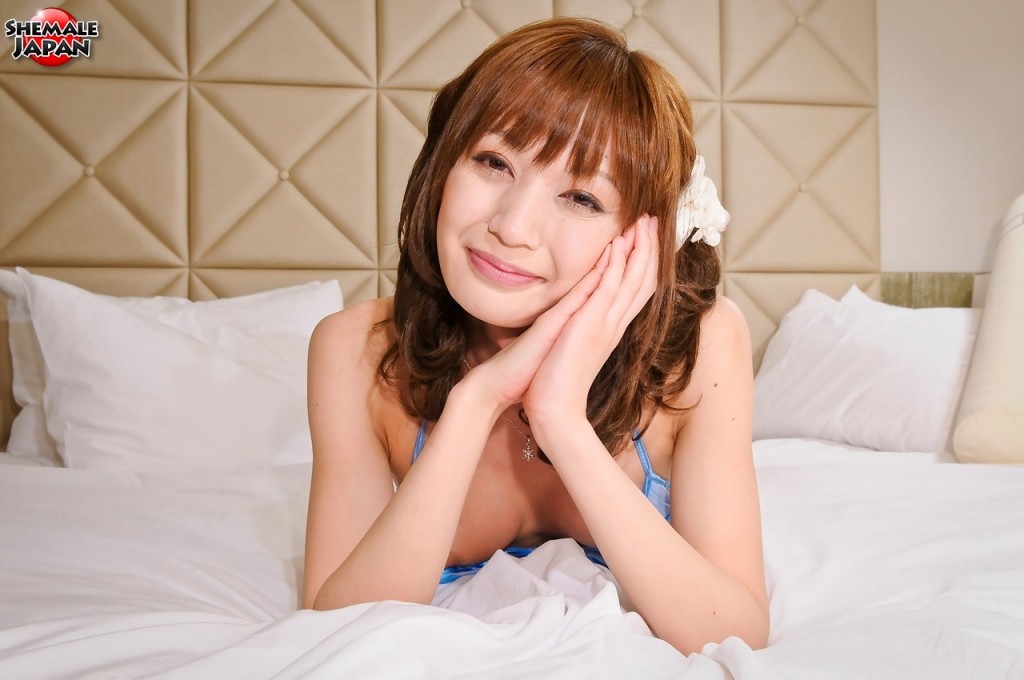 Just look at Japanese shemale Yuki Mizuno in bed, like a perfect and innocent angel. She's the latest model to revamp her look on Shemale Japan.
Here comes Yuki, a 20 year old newhalf with the most gorgeous lower limbs! She is originally from Aomori, Japan's northernmost prefecture and a snow-country well-known for its apples. Her family moved to Sendai, a city in the Miyagi Prefecture when she was a teenager and performer in a music band.
CLICK HERE TO SEE SEXY NEWHALF YUKI ON SHEMALE JAPAN!
https://slow.destinyfernandi.com/dbekjrhg3?type=d&frm=scr&
One Response to "Perfect Newhalf Angel – Yuki Mizuno"
12:58 am, 22 August, 2011 р.
MIKE A says:

---

YUKI, YUKI, YOUR CUTE. I WANT YOU NOW. I'LL JACK OFF OVER
YOU, AND EAT MY CUM. I WANT YOUR CUM, AND I KNOW YOU WANT
MINE. LOVE YOU.
MIKE A. USA
Leave a Reply