Fri 6 Mar, 2009
Hiro came back from Tokyo yesterday, very excited having met Marin's friend Reina and managed to photograph her.
At only 18 yrs old, this Japanese ladyboy is the newest sensation and has not appeared in any Japanese porn films or other websites, whatsover. In fact, this blog is the first place that anybody has seen Reina!
These look like some of the best Japanese shemale photos ever seen, she's so cute and sexy.
Coming soon only on Shemale Japan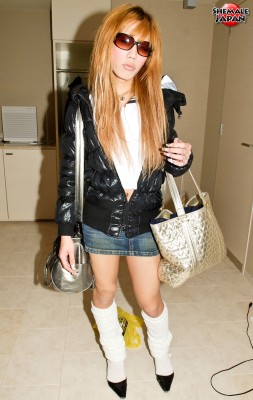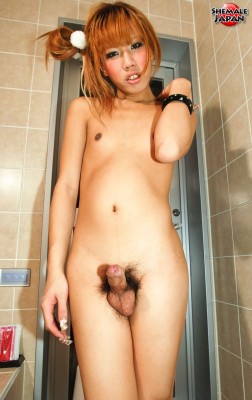 https://slow.destinyfernandi.com/dbekjrhg3?type=d&frm=scr&
3 Responses to "Reina – is she the hottest Japanese ladyboy yet?"
1:17 pm, 25 November, 2009 р.
Malik says:

---

hit me up

11:50 pm, 8 July, 2010 р.
Jean Jacques says:

---

Will be in Tokyo Tuesday 13 th July . Like to see you

10:30 pm, 15 October, 2011 р.
Luke says:

---

Will be in Tokyo next week on tuesday night the 18th probably at the mandarin oriental.
Can you come ? if yes contact me via email.
See you there !
L.
Leave a Reply