Thu 26 Feb, 2009
Since sexy teen shemale Marin first appeared on href="http://www.shemale-japan.com/index.php">Shemale Japan in September 2008 she's remained a firm site favorite and we've had more requests to reshoot her than any other model! Well you asked – and we delivered.
So what makes Marin such a popular newhalf model? Well this sexy young Japanese transsexual just looks so much like a regular Japanese girl that it's unbelievable. Although she does have a cock that gets rock hard and sticks straight out! She loves cosplay and to dress up so that might be part of her appeal also. At only 19 yrs of age, she's got oodles of shemale sex appeal.
Marin has just had her new boobs done, which suit her perfectly – not too big, they look perfect on her body size!
So here is the sneak peek of Marin, just photographed yesterday – watch out for these sets soon on the only website that features Japanese shemales, Shemale Japan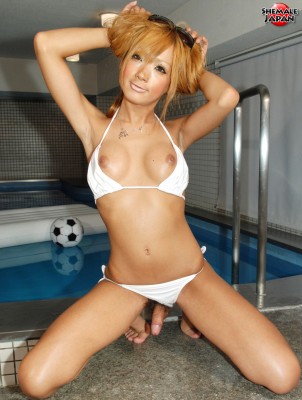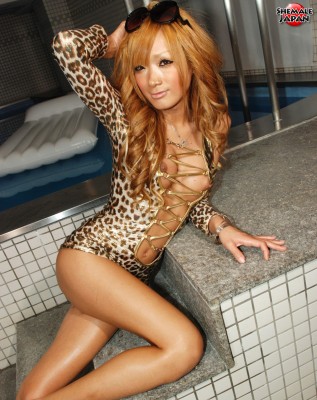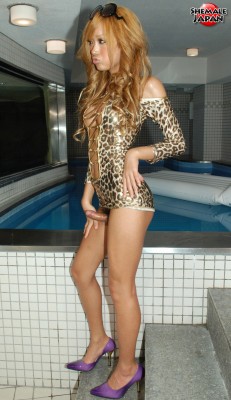 https://slow.destinyfernandi.com/dbekjrhg3?type=d&frm=scr&
2 Responses to "The Return of Marin! New shemale boobs!"
10:40 pm, 22 June, 2009 р.
Number one says:

---

I fall i love with Marin after one photoshot,,,,,i would some pictures and maybe movies from her, can someone help me please…

4:45 am, 29 September, 2009 р.
New Marin fan says:

---

Wow, I never thought that a ladyboy can be that beautiful! I wish I could write emails with her, just for friendship. I will never meet her anyway and to have her as a friend would be cool. Too bad there is no way to chat with her.

I hope there will be more pics of her soon, she is sooooo cute!!
Leave a Reply