Tue 9 Apr, 2013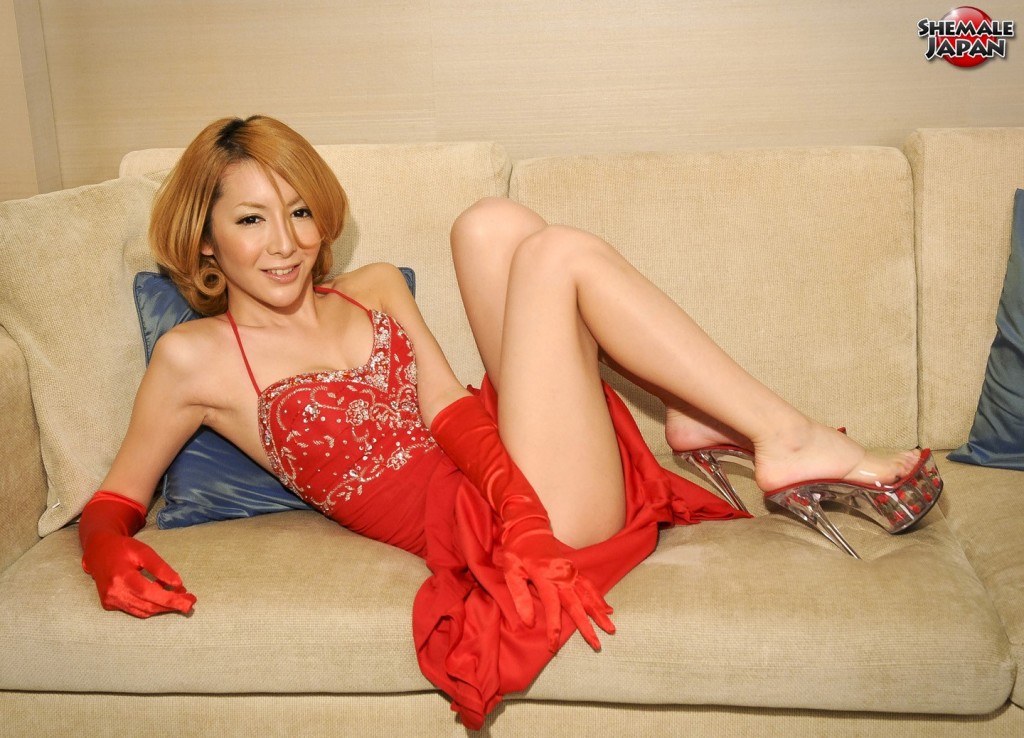 Osaka newhalf Hime Tsukino looks radiant in red today with her cock sticking out of those panties. This 23 years old is girlishly cute yet alluring like a true seductress. She is a fashion junky and loves to dress up. There is no stopping for this girl to blossom into possibly one of the best-looking newhalfs ever!
To match her beauty, she also has such a bright, sweet personality.  A dream girl for every man but to be her dream man, you must love to party, to dress nice and adore sex.
See more of Hime Tsukino on Shemale Japan!
CLICK HERE TO SEE THE LOVELY HIME TSUKINO ON SHEMALE JAPAN!